Virtual Race
May is National Runners' Month! Join us in our Run Your Run myK virtual race, DICK'S Sporting Goods first virtual race. DICK'S virtual race enables all runners to get active. Trail or treadmill. Run or walk. Sign up for our virtual race and you decide.
Register by 5.31
Race Options: Virtual 5K, 10K, Half
Location: Where It's Convenient
When: On Your Own Schedule
(Run by 5.31)
Fee: $35

**DICK'S Sporting Goods will donate $5 of every registration to the DICK's Sporting Goods Foundation, a 501[c][3] charity which will use the money to support Girls on the Run. Learn more at www.sportsmatter.org.
EACH RUNNER WILL RECEIVE:
DICK'S Sporting Goods $10 Cash Card
Finisher Medal *
T-Shirt *
Race Bib
Register Now
*T-Shirt and Finisher Medal will begin shipping on Sunday 5.19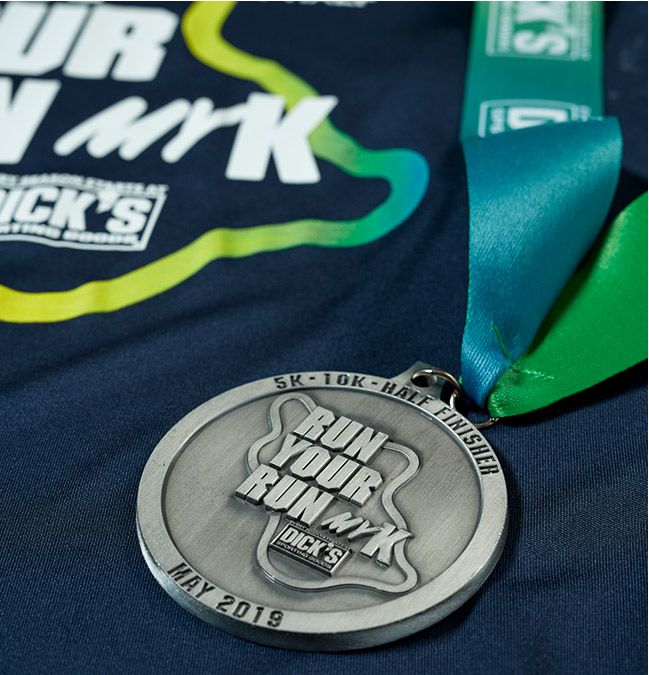 STORE Fun Runs
Join us in these cities for a high-energy fun run, where you can log a few miles, meet runners in your community, grab some free swag and much more. Spots are limited, sign up today!